What's All the Talk About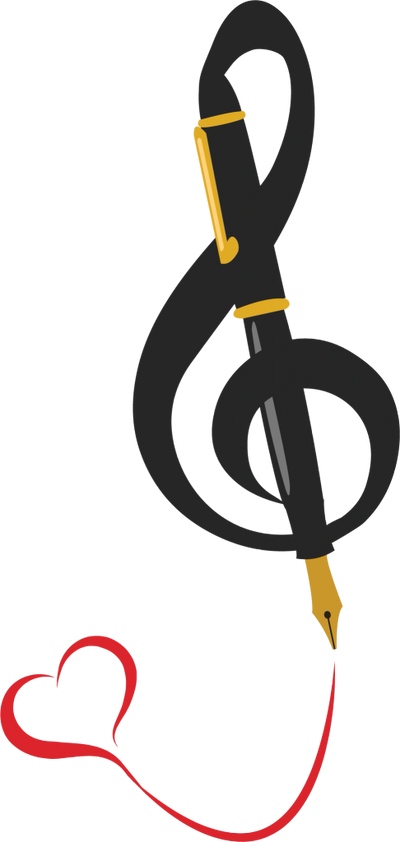 Recording Studio and Live Music
My wife and I have already enjoyed your soothing CD –

Dale Ott

Your pictures and playing on the video, boy what talent.

Coach

I checked out your website and am so happy you will be playing at our wedding! You're music is beautiful.

Mary Wilkinson

Your music that accompanies the sctu website adds another dimension is very innovative and unique.

Ozzie Ozefovich

Mr. Phil, Thank you for the music. It is beautiful. I really like it.

Jessica :O)
Music Lessons
My daughter has been taking lessons on guitar, piano, and voice with Phil for two years now and her improvement has been outstanding. Phil has a way of making the lessons less intimidating by his friendly demeanor and his genuine enthusiasm for his job. I would highly recommend Love The Arts and Phil Mancini to anyone seeking musical instruction for their child.

Jim Beviglia
My daughter has been taking violin lessons for 12 months now and absolutely loves going to her lessons !!! Not to mention how beautiful she is playing in such a short time, Thanks to a great teacher like Phil Mancini. I have older children that took lessons at other places , they didn't learn much and became very discussed and stopped playing. I wish I would have known about Phil and Love the Arts years ago. I recommend Phil Mancini very highly to anyone looking to give their child the best learning experience with an instrument. I can go on and on about how great of a teacher he is but to sum it up .. if I had to rate Love the Arts and Phil Mancini as a music teacher on a 5 star scale , 5 stars would not be enough !!

Ruth Nawrocki
"I began lessons with Phil at age 11 on guitar and continued on and off for the next 15 years. His patience and ability to work with different experience levels, from beginner to expert, is unmatched. He is by far THE BEST music teacher in all of PA."

William Barrett
I learned more from you this hour than I have from 15 lessons from a previous teacher.

Bill Dorsh
We had our Christmas play tonight and i think it went pretty well =D I had to sing a solo with my guitar! Thanks to my great teacher Mr. Phil and lots of hard work I did it with no mistakes and got lots of nice complements afterward. =D

Mark Snyder

via Facebook

Denise Ettel Michauskas

commented on Mark Snyder's status:"You guys did great Mark, we really enjoyed the play and the fellowship.
The patience of Job.

Alex Lilje
I just want to say how thankful I am to have you teaching my kids your wonderful gift of Music <3 you are truly a Blessing!!

Theresa Connolly
I hired Philip to provide guitar lessons for our son approximately 1 1/2 years ago. He is a phenomenal teacher. Philip has not only provided a much needed and valuable service, but he has been a great source of support. He has helped my son develop his musical talent and continues to do so with every lesson. I cannot think of a better teacher to have. I am sure we will continue to use Philip's services for many years to come.

Lisa Wormuth
I've been taking lessons from Mr. Mancini for a few months now. He is an awesome teacher, and knows exactly what he is talking about. Besides the fact that he is a polished musician, he is a great teacher. He makes things understandable, and determined to make you a better musician. Awesome teacher! =) -

Sean Guziewicz
Music Store
Amazing and Helpful

Trisha Creedon

Thank you for the savings!!! Great store. :)

Michael Kozlosky

Mr. Phil is amazing, buy all the things from Mr. Phil ok.

Mitchell Tomaszewski

Mr. Mancini sells quality products and knows exactly what he is doing.

Sean Guziewicz

very good and helpful -

Ashlynn Gallagher

Excellent, friendly experience.

Dylan Settepani

Philip is always very helpful -

Daniel Fitzgibbon

comfortable, helpful, not rushed, helped me to be paired with the right instrument and package that suit my spending limit.

David

Mazzei

Thank your for great service helping pick out a guitar for my grandson.

John Kosinski

Great Stuff!

Scott Zeller

great. very happy with every thing :)

James Turcott

very knowledgeable and helpful!

James Raniello Jr

always informative and helpful.

Dan Fitzgibbon

Everyone in shop was a great help to me - a beginner. And am already loving the new uke with vintage leather strap! -

David Gudes

Great! Most helpful, plenty of products, knowledge of products.

Molly Piazza

Wow your cover photo looks just like what I saw earlier today. Thanks for the helpful conversations and tips. Chances are I'll be buying my first guitar through you. Have a great weekend.

Dave Mazzei

- via Facebook
Had an excellent experience here. I got exactly what I was looking for and reasonably priced. It took a very short time for the product to come in. I'm very pleased with everything and would highly recommend this place to anyone looking for musical needs.

Danielle Guziak

Excellent -

Allan Ondash

Great experience!!!! Definitely would come back!!! -

Nichole McGee

VERY INFORMITIVE. T/Y

Gregory Endress

very pleasant and helpful.

Stella Williams

Great -

Michael Loftus

costs me too much money. lol -

Michael Loftus

Good Experience -

Ron Zuby

Great Experiance -

David Blauer

Love the store. Very Feng Shui -

Joe Hodle

Cool -

Jerry Powlus

Always a pleasure dealing with the people at this store.Thank you so much for making a deal with my wife and I on the drum set this afternoon. Your staff and your daughter helped with the disassemble and loading of the instruments in my truck. We were so excited that we gave our son, Tyler his birthday present early. He was really surprised and excited and has already begun to play the drums. Thank you once again for helping make music a part of our sons life.

Robert Kover

Great

Andrew Roxby

Very Helpful

Cameron Savidge

Awesome -

John Williams

Awesome -

Henry Pechal

Always great! -

Dave Klutchko

It was a great experience. The Sales person was great and knowledgeable with the products.

Samantha Shamonsky

YOUR ASSOCIATES WERE A GREAT HELP !!!!!!!!!!!!!!!!!!!!!!!!

Nicole Stachyra

I THOUGHT THIS PLACE IS PRETTY COOL SERVICE IS GREAT -

Timothy Tylutke

Purple Picks !!

Jodiann Kelleman

Wonderful friendly service -

Bernard Skillens

bought a really nice used Jasmine guitar here. very good people to deal with and talk to.

Bob Matthews

T'was pleasant.

Tanya Tiffany

Everyone was very friendly, extremely helpful & very knowledgeable of their products.

Marci Hope

Great! Very helpful and friendly.

Charles Langan

Very Helpful!

Lindsay Sykes

EXCELLENT -

Michael Reilly

It was a joy to shop hear and would recommend to all my friends and family.

Karen Mammano

Great customer service and prices. I'll be back many more times.

Jeff Liskosky

Wonderful. Very Knowledgeable and helpful.

Janene Yarborough

This is a great store. I'm starting my collection here. They have a really good selection. The staff are all really great to work with and very helpful. I'll definitely shop here again!

Casey Masakowski

:) Ange Stefanowicz

A wonderful experience! Very helpful and patient.

Stacy Ferguson

Great music products, reasonable prices with awesome customer service.

Eileen Getz

Thanks so much great experience and great service!

Rebecca Podskoch

very helpful and informative

Eleanore Lampman

4th purchase here.. love this store! :)

Casey Masakowski

I am very pleased with the service here, Ive purchased 5 guitars here so far and I look to come back and get more in the future.

Casey Masakowski